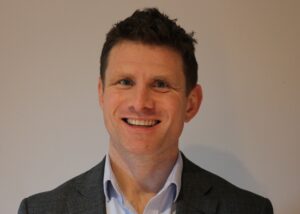 Newly created role builds on longstanding track record in the living sector
Europa, a pioneer in pan-European real estate investment, announces the appointment of Ed Crockett to the newly created role of Head of Residential Investment UK & Europe, building on the business' two decade track record in the living sector. Ed will report to Rob Sim, Managing Partner.
Ed will be responsible for leading Europa's residential activity in the UK and Europe in line with the business' strategy of seeking mispriced risk on behalf of its clients. Ed will work closely with the fund management, transactions and asset management teams across Europa to oversee its existing residential portfolio, grow its network of local partners, whilst also collaborating with its in-house research capability to identify new opportunities.
Ed brings over 20 years' experience in real estate markets, joining from Savills where he has spent the last 13 months as a director in the operational capital markets team, advising clients on transactions in the UK residential market. Prior to that, he spent 15 years in fund management at abdrn, including eight years as Head of UK Residential Investment where he oversaw the formation and implementation of the UK residential business.
Ed's appointment builds on Europa's longstanding track record in the living sector as one of the early institutional movers in this market. To-date, Europa has invested over €1.6 billion into housing, build-to-rent, student accommodation and senior living totalling over 11,700 units across the UK, Spain, Denmark and Germany.
Rob Sim, Managing Partner at Europa, commented: "Ed's appointment builds on Europa's investment activity in the living sector and reflects our continued growth ambitions in this market segment. The appointment is also in line with our commitment to hiring the very best professionals to be the custodians of both our clients' and their clients' capital. Ed brings a vast amount of experience in fund management and I am looking forward to welcoming him to the Europa team."
Ed Crockett, Head of Residential UK & Europe at Europa, added: "It is an exciting time to be joining Europa following the recent launch of its new investment philosophy focused on seeking mispriced risk. The living sector continues to attract institutional capital looking for sustainable and reliable returns and I look forward to working with our clients to meet their requirements."